The Top Penang Attractions | Where to See & Do at The Top Penang
Contents
The Top Penang promises a world of adventure and experiences you will always cherish. Located in the heart of George Town, this complex was built as part of the KOMTAR complex in Penang. This is also known as Penang's most popular "edutainment tower". 
We recommend visiting this attraction with your family or a group of friends. With endless opportunities for learning and fun, time will fly as you enjoy the numerous attractions housed within the complex. Get ready to choose from among the endless options for dining and entertainment.
What is the Top Penang?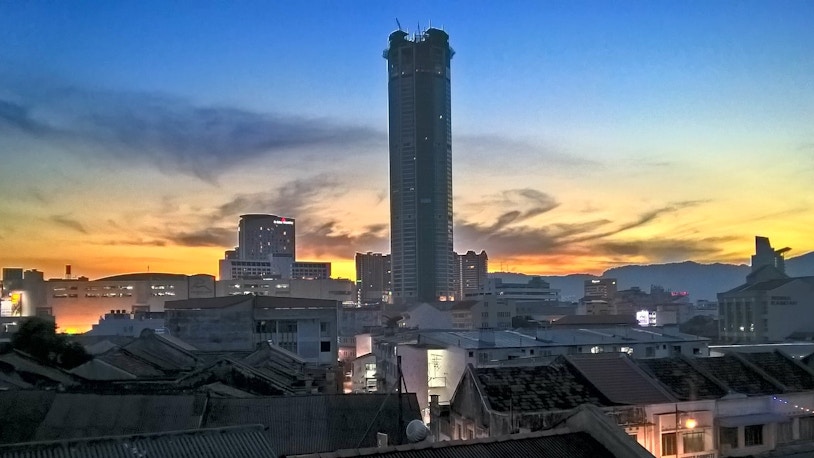 Enter a world of excitement and culture at The Top Penang in the heart of George Town. Built as part of the KOMTAR complex in George Town, Penang – construction for which began in 1974 –  this is Penang's most popular "edutainment tower". It is a great idea to pay this attraction a visit with your family and spend your day enjoying the diversely marvelous attractions that are housed within the complex. You'll be spoiled for choice with the endless entertainment options and diverse cuisines on offer.
How to Explore The Top Penang Attractions?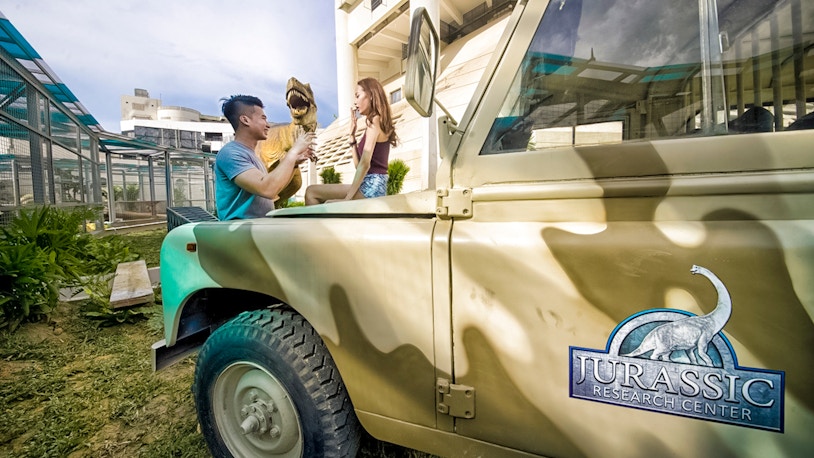 In order to make the most of your visit to The Top Penang, it is important to book your admission tickets well in advance, to avoid disappointment during on-the-spot purchases. You can purchase tickets online to avail of discounts on advance bookings as well. This makes it a more attractive option than last-minute purchases.
You also can opt for a Food and Beverage Pass, or an Annual Permit. Additionally, you can also look into purchasing individual passes for each attraction that you want to visit. It would be wise to check out the package passes, which include multiple combinations of different attractions.
The Top Penang Attractions
There are over 18 themed attractions at The Top Penang, all of which are perfect for a day out with friends and family. Rainbow Skywalk
Get a bird's eye view of George Town from the Rainbow Skywalk and Observatory Deck. This is the highest point in George Town, where you can walk 816 feet high above sea level. Head to Level 65 and take in the view below you from the glass walkway.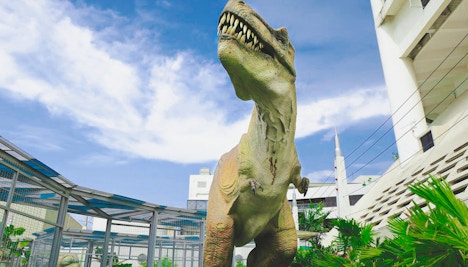 Jurassic Research Center
If you're curious about the times when dinosaurs walked the Earth, then visit the Jurassic Research Center to uncover the prehistoric past of our planet. The latest animatronics technology brings over 200 dinosaurs back to life through an interactive and hands-on activity center.
7D Discovery Motion Theater
Strap in for an intensely immersive experience in Penang's 7D Discovery Motion Theater. The latest virtual reality technology simulates all-new dimensions and fresh perspectives – so instead of simply watching the movie, you'll feel like you're in it!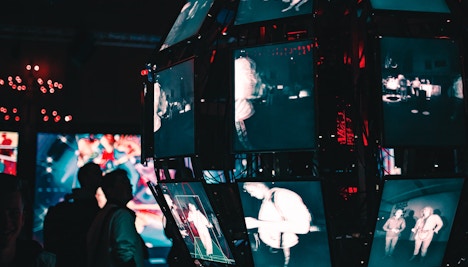 Tech Dome Penang
Enter KOMTAR's Geodesic Dome to witness over 120 interactive exhibits on science and technology. You and your family will enjoy the many galleries on Information Technology, Robotics, Life Tech, Optics, Electro-Magnetism – and much more.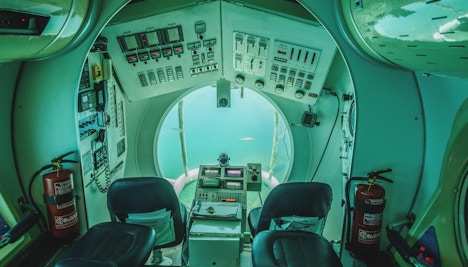 Ocean Explorer
With Ocean Explorer's high-resolution projectors, you'll experience a realistic show depicting the wonders of our oceans. You'll be able to view gorgeous coral reefs and witness dolphins, sharks, and whales – all from the comfort of a virtual submarine.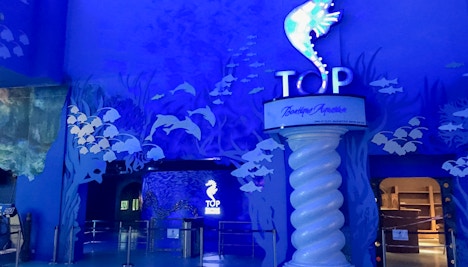 Penang Boutique Aquarium
Get an up-close and intimate view of Penang Aquarium's spectacular marine life. You'll also be able to learn about the underwater world and learn how to do your bit in helping to protect and conserve these peaceful aquatic creatures.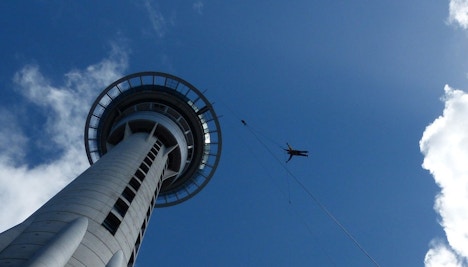 The Gravityz
Overcome your greatest fears and allow yourself to be lifted away onto the wind with the world's highest rope course at The Gravityz. Take a leap of faith and feel your confidence soaring to new heights – literally!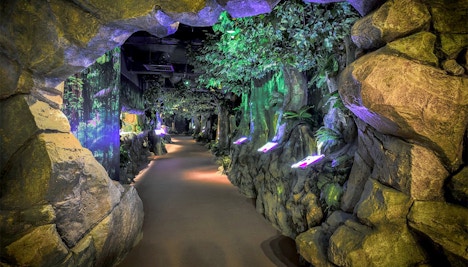 Penang State Gallery
Explore the rich cultural heritage of Penang starting from its humble beginnings in the late 18th century. The Penang State Gallery transforms and presents this place's vibrant past into a one-stop center of learning.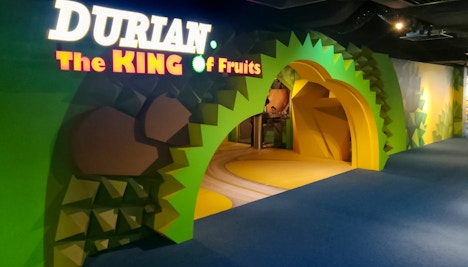 Durian The King Of Fruits
From the history of this fruit's origins to its process of cultivation – find out why the Durian is known as the indisputable king of fruits. There is plenty to learn through interactive experiences and a selection of durian-related products to bring home with you! Tongkat Ali King
Tongkat Ali is a famous medicinal herb that is found in the rainforests of Malaysia. Through this museum, you'll be able to get acquainted with the plant's history, growth, and health benefits, including aphrodisiac properties, capabilities to boost energy, and more.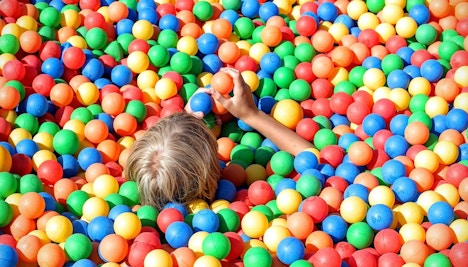 Dino Gym
If you're visiting Penang with your family, then this dinosaur-inspired gym is perfect for the little ones. They will certainly enjoy exploring the gym's ball pit, trampolines, hanging bridges, rock walls, and swing sets.
Jelly Bump
Put your seatbelt on and gear up to twist and turn with your friends in action-packed bumper cars! You can set your own rules in this thrilling attraction – which is sure to be a memorable experience for the whole family!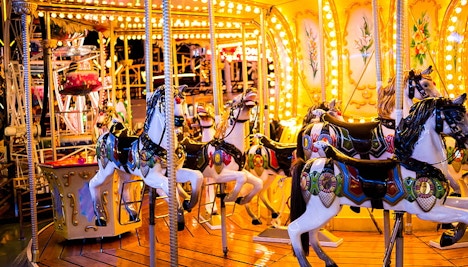 Musical Carousel
Enter a magical world of spinning lights, colors, and intricately designed ponies. Humor your inner child with a steed of your choice atop this beautiful musical carousel, and allow yourself to be charmed by the carnival-like atmosphere.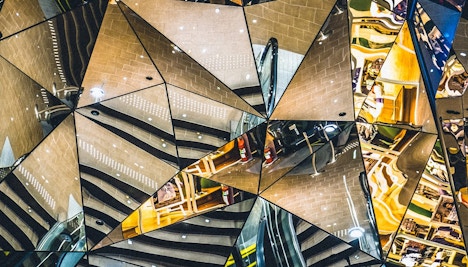 Magic Mirror Maze
Enter this thrilling maze of confusing mirrors and thrilling turns. Get ready for a magical journey filled with unexpected nooks and corners. Can you outsmart the deceptive dead ends and endless loops? Find out if you can be crowned Maze Master! UFO-X
This will be the adventure of a lifetime with your family and friends. Venture out of our world in a UFO-X spaceship surrounded by enchanting lights. This futuristic ride is specially designed with safety belts and comfortable seats – so buckle up!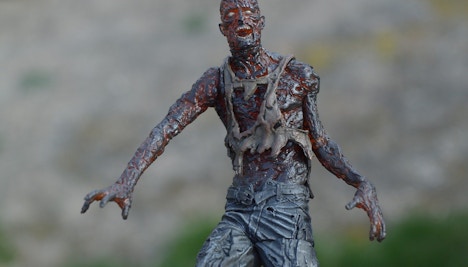 Zombie Outbreak
This attraction is not for the faint-hearted! The Zombies have risen and they look hungry. Escape your fate as they target you when you head into their lair during the Zombie Outbreak.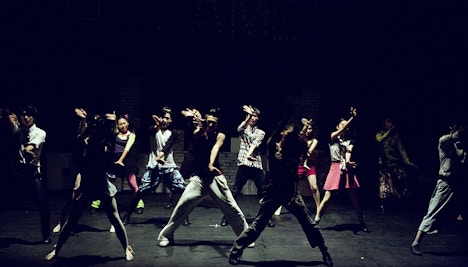 Dance Oki
Dance your way to the Dance Oki attraction and groove to popular tunes on their state-of-the-art electronic dance floor. Once you complete all dance levels, you will emerge as the champion on the dance leaderboard.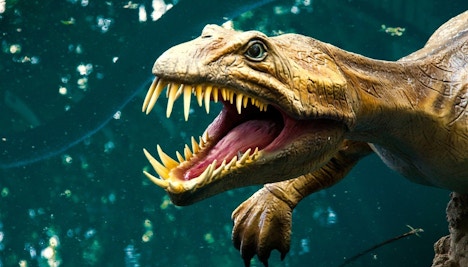 ARV
It's likely you've not seen a better Augmented Reality 3D video animation than this. Complete with a state-of-the-art audio system, this experience lets you fulfill all your dreams of experiencing ARV.
Frequently Asked Questions About The Top Penang Attractions
Q. What is The Top Penang?
A. The Top Penang is the largest indoor theme park in the world. As Penang's highest entertainment tower, it is brimming with a multitude of choices for food and engagement.
Q. How can you visit The Top Penang attractions?
Q. What can you do at The Top Penang attractions?
A. There are loads of fun activities you can partake in at The Top Penang. Among these attractions, you will find something for every mood – from the thrilling Rainbow Skywalk to the peaceful Penang Boutique Aquarium and the riveting 7D Discovery Motion Theater.
Q. Which of The Top Penang attractions do my tickets cover?
A. Depending on which ticket you opt for, you can access different combinations of facilities inside The TOP Penang, including educational and adventure attractions, as well as dining options.
Q. Where is The Top Penang located?
A. The TOP Penang is situated in the George Town region of Penang, Malaysia.
Q. What is the most convenient way to reach The Top Penang?
A. To reach The TOP Penang, you can commute by bus or ferry, or hire a taxi.
Q. What are the opening hours of The Top Penang?
A. The TOP Penang operates from 11 AM to 7 PM every day. It remains closed every Tuesday except during occasions of public holidays or school holidays.
Q. Are there restaurants at The Top Penang?
A. There are several dining options at The Top Penang, with a host of different cuisines on offer. You can choose from Malay cuisine, Japanese cuisine, Italian cuisine – and many more!